Since 2013, we have exchanged our Arlington, VA home 8 times (with several more planned exchanges foiled by the pandemic). We exchanged with families in Paris, Barcelona, Montreal, and Iceland, to name a few. With the world opening back up, this is a good time to share what is great about a home exchange experience.
What is a Home Exchange?
A home exchange is an (informal) agreement between two families to exchange their homes free of charge. While there is no money exchanged, the online platforms charge an annual membership fee. These platforms facilitate exchanges between members. We joined HomeExchange.com, which is one of the larger platforms, but there are several other choices (e.g., Love Home Swap, People Like Us, Home Link, etc.).
There are four primary types of exchanges:
Simultaneous – exchange your home with another family during the same dates
Non-simultaneous – exchange your home with another family at different times (commonly used by people with second homes or other places to stay)
Hospitality exchange – host a family while you are still home, to be reciprocated at another time
Points exchange – stay in a family's home (often their second home, or while they are elsewhere) "spending" points generated through the platform
A home exchange can also include an exchange of cars, lawn care, and pet care. When exchanging cars with the Prague family, we each agreed to pay the other's insurance deductible if we had an accident. Neither of us had an accident and it was great having access to a free car for the two-week period.
While exchanging with an Irish family, we mowed each other's lawns. We've fed fish and watered plants, too. We haven't cared for dogs or cats, but that's possible if you wish–you and your exchanging family are free to set the terms you'd like.
What You Can Save in Money
Here is a quick rundown of our exchanges and a rough estimate of our savings for buying similar lodging, food in restaurants, and extras. Note, getting an AirBnB with a kitchen would similarly save on vacation food costs. You can adjust your numbers based on what you expect to save.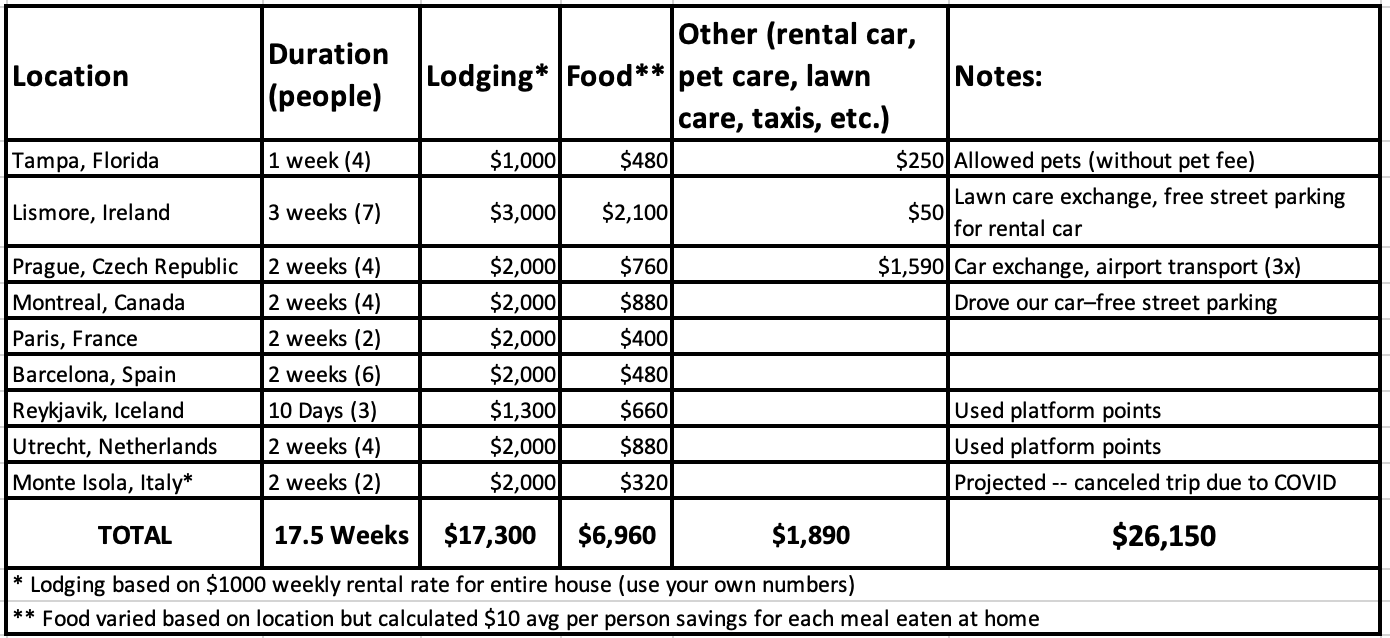 Another way to increase value is to build up exchange points through your online home exchange platform. Under HomeExchange.com (the site we use), we earn exchange points for letting families stay in our home while we are away visiting family or taking some other vacation. We also earn points hosting families in our ground floor unit while we are home upstairs.
These points add up quickly and can fund additional travel when you are unable (or prefer not) to do a simultaneous exchange. You can see we have used our points for two exchanges, and we have enough saved up for a third trip.
The True Value of Home Exchanging
While saving approximately $26K for these 9 trips is fantastic and great for our budget (we also started using credit card travel rewards points in 2016 to offset our airline costs), we found the most valuable part of home exchanging is being better immersed in local culture and farther away from the tourist traps.
Our homes were located in neighborhoods, not hotel zones. We frequently met with the exchange families or their relatives and friends during our stays and shared many meals with them. We received local advice on the best restaurants, tips for getting around and what to do and see. One of our best experiences was touring Prague with a well-known Czech glass artist to include a visit to his glass studio in a communist era building.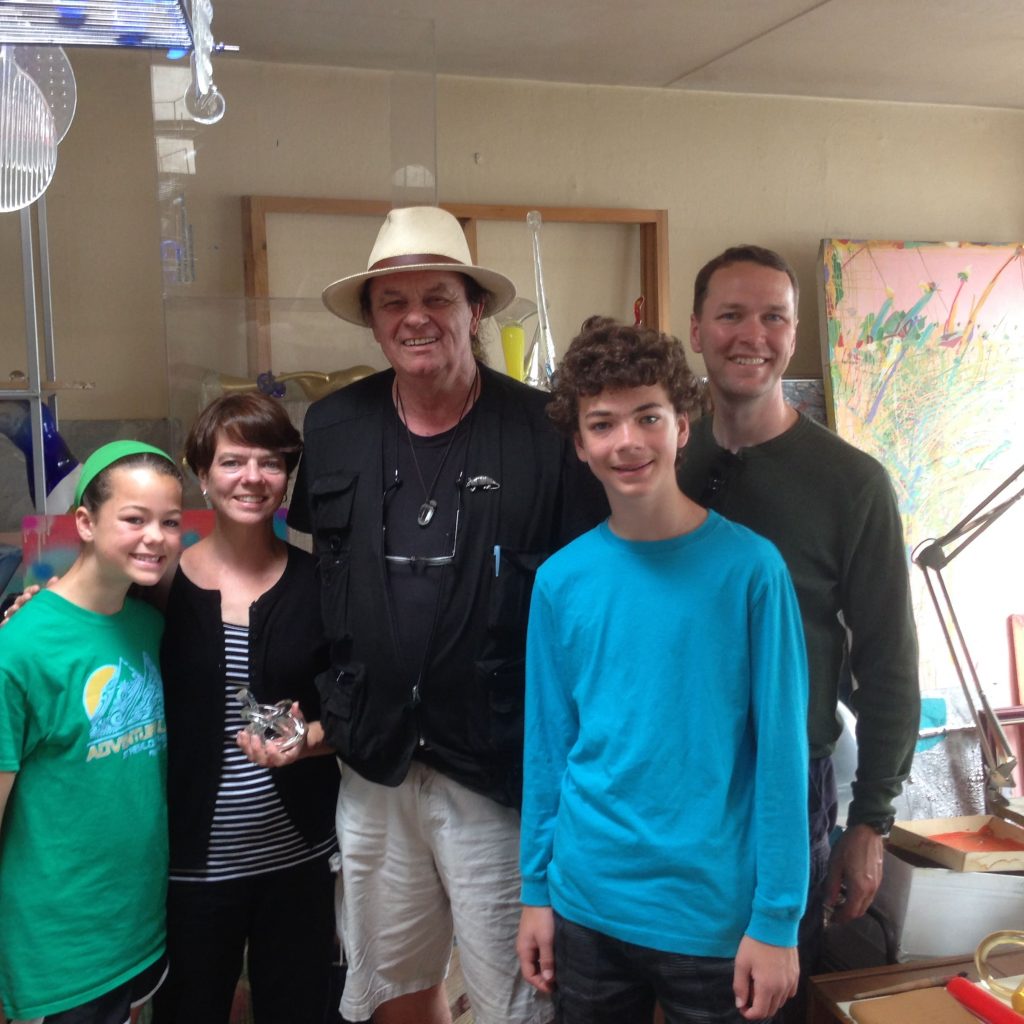 In Lismore, Ireland, we enjoyed Irish music performed by a local family in a tiny pub. It was a Thursday night and wasn't intended for tourists–just local people sharing beloved old Irish tunes together. Our kids were invited to try out the traditional instruments, and an older gentleman at the bar broke out in a moving song. He sang and danced right from the heart, and we, far from the beaten tourist path, were there to see it.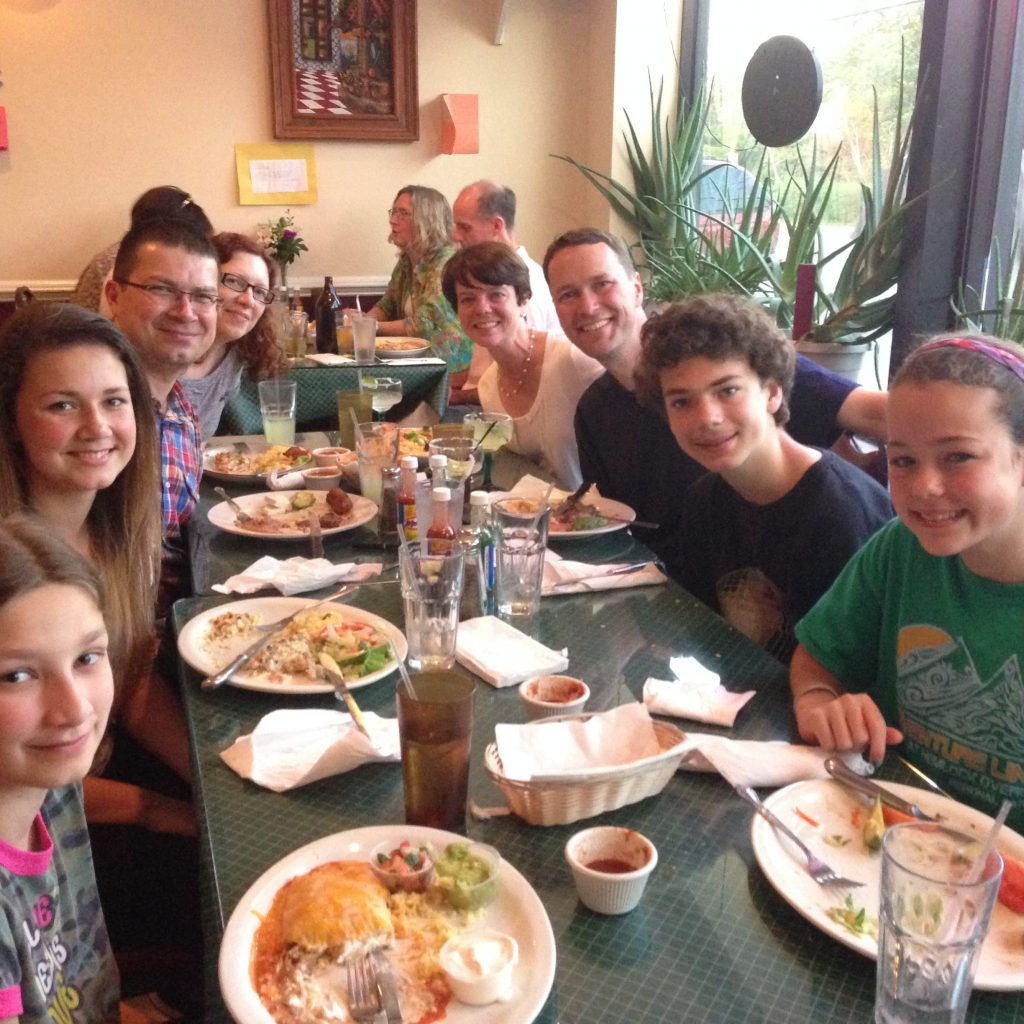 The nature of home exchanging encourages slower travel, because we want to take advantage of our free lodging. By limiting our city/country hopping, we delve deeper into the local area, getting to know neighbors and local shop employees during our stay. We don't see as many cities that way, but what we see we see really well, and those deeper memories have lasting power.
What Exchangers are looking For
While home exchanges are available almost everywhere on the globe, there are more in some regions. Home exchanging is very popular in European countries, so we receive many offers from Europe. We also find that South American and British Commonwealth nations (such as Australia and Canada) are well represented, as well as European and Commonwealth expats living in other countries.
Exchangers are often looking for exchanges in NYC, other major U.S. cities with public transportation, beaches (e.g., CA and FL), swimming pools, or locations near other interesting U.S. touristy areas (e.g., major National Parks). That being said, there can be interest in out-of-the-way U.S. destinations, especially if the exchanging family has already been to the U.S. on a previous trip.
Being near DC, we find that many exchangers have either already visited NYC and want to see some place new, or they want to connect a trip to NYC with a long stay in DC.
Tips for Successful Home Exchanging
Getting started:
Shop around for the home exchange online platform(s) that best fit your needs. While we use HomeExchange.com, there are others you may prefer.
Create a great profile for your family and your house. You may not be in Manhattan, but many locations in the U.S. offer something cool and interesting. Be sure to explain how close you are to great sites or what amenities your home features. A well-written home profile will increase your exchange opportunities
Take great, well-lit photos. Lead with a cover photo of the outside of your home looking its very best. Follow that with the best features of your house, such as a great deck, pool, view, or balcony. If you lead with a picture of a bedroom, even if it's really nice, viewers will assume there is little appealing about the outside of the home. After outside shots, follow up with sparklingly clean and tidy interior photos.
Listing more beds will help, as larger families are looking for more space.
Personalize it. If you welcome kids, point out the toys or other kid-friendly features of your home. Our huge tub of Legos was a big hit for a visiting 3-year-old!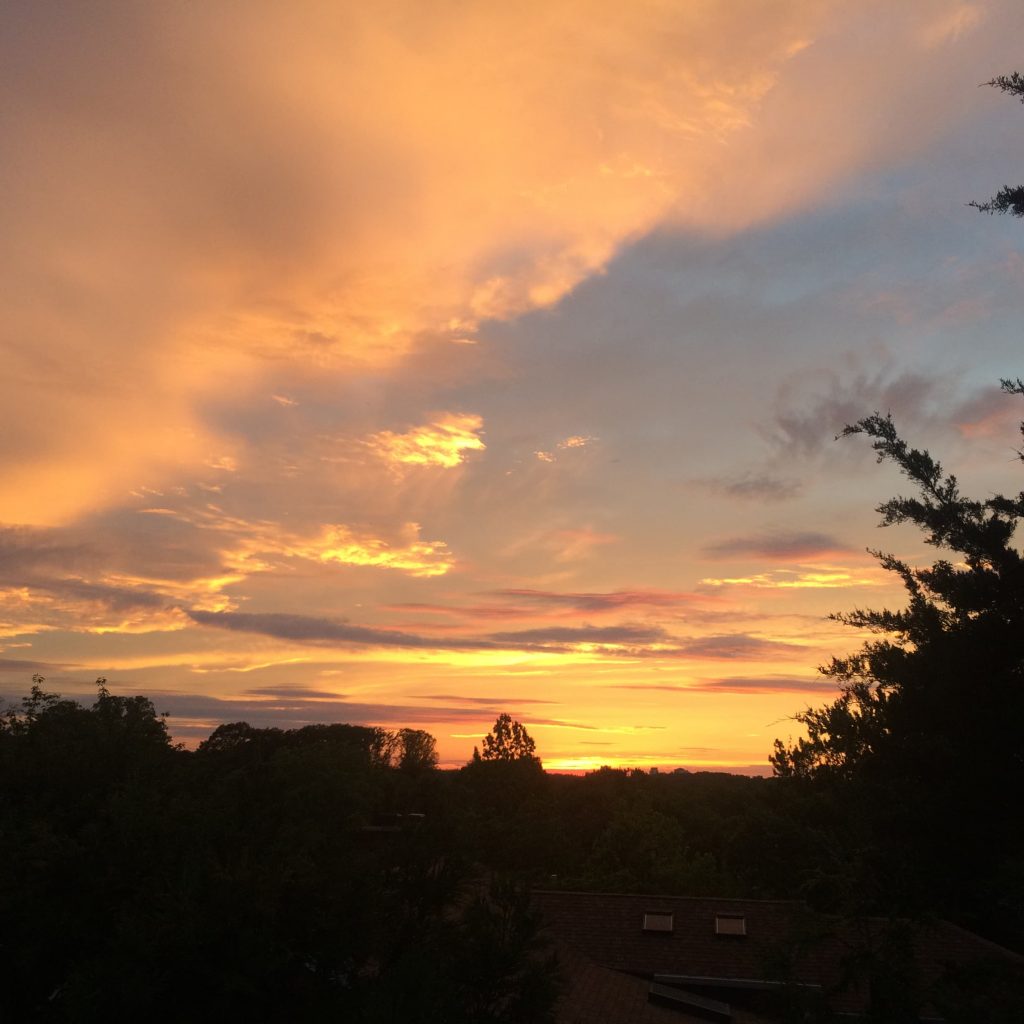 Tips for getting an exchange:
Send out lots of exchange queries. When we want to go to a particular location, we send out 40-50 requests. The platform populates your last response, so you can send out a volume of requests with relative ease.
Be flexible. We were trying hard to get an exchange in Montreal when we received an offer to go to Prague. So, we went to Prague. The next year we were trying to go to Budapest when we received a great offer in Montreal. So, we went to Montreal. If many places seem appealing, you'll land in an appealing place.
Expect similar exchanges to your home. We are in a close suburb to DC, so we tend to get offers from families who live in similar proximity to their city centers. Our couple of downtown exchanges took a lot of queries (and rejections) before we landed them.
If you get an offer from a desired Asian location, take it. There are far fewer opportunities to exchange in Asia. We had just locked in our Barcelona trip when we received a great offer from Hanoi, Vietnam. "Missed it by that much!"
When you get an offer you are interested in, set-up a Zoom or Facetime call to "meet" the other family. You can see quickly that they are who they say they are and their home is what they posted. You can line up the details and discuss expectations. For example, we usually mutually agree to leave sheets and towels in the laundry room, and each family will wash their own when they return home. This makes the last day of both our vacations a little smoother. If there will be a car exchange or fish to feed, this is a good time to talk it over.
Keep lines of communications open. We share a guide to our house and our local area with lots of tips for great things to do and places to eat. We have helped our exchange families buy concert tickets, reserve hard-to-get museum and historical site tickets, and provided them DC Metro system cards. Families have left us gourmet treats from their area, maps, and small souvenirs. It's part of the fun of home exchange to extend warm hospitality to each other.
No, They Won't Steal (or Break) Your Stuff
When we share our stories of home exchanging we often hear, "But aren't you worried about them taking (or breaking) your stuff?" In short, no. We have had wonderful experiences with every exchange. No broken or missing items. Our house is always left clean and tidy. Even so, we do take a few minor precautions to make the exchange go smoothly:
Facetime call in advance with the other family to build a good relationship (see tip above). Be open and honest about any questions you have. Follow up with emails. The family will quickly turn from strangers into friends.
Put away valuables or breakables like laptops or car keys (if not exchanging cars).
Let your neighbors know what's going on. We usually have a neighbor with a spare house key meet the exchange family (if we had to depart before their arrival). Our wonderful neighbors have enjoyed hosting the visiting family with an American-style BBQ.
Using our Kwikset locks, I easily reset the house locks to a separate set of keys just in case one is lost during the exchange. I then set the locks back when I get home. While no keys have been lost yet, it's good to know it wouldn't be a problem.
Even if you did arrive home and found something unimaginable, say, your sofa had a large red wine stain and your dishes were broken, it would still cost far less to replace or repair than what we saved on our vacation. Anything worse than that would be covered by our home insurance, minus the deductible. It would take a lot of theft and damage to offset the $26K (and counting) we've saved so far. Since we buy durable and functional things and our money is invested in stocks and not collectibles, it's easy for us to relax, knowing our original Van Gogh won't be ruined. And I believe that even if we did have a Van Gogh, it would be fine. We've found the people interested in this style of travel to be thoughtful, careful, and generous. It's going to be a great exchange.
Conclusion
Home exchanges are a great way to travel, both for saving money and getting a more in-depth experience away from touristy paths. It is based on trust and hospitality. I hope you will find the same joy exchanging your home as we have.
Please leave a comment if you are going to give it a try, or you have a great home exchange story to share. I'd love to hear about it!